Mother's Day and May long weekend
Leah's preschool had a Mother's Day Tea for us moms. It was really sweet to see Leah belt out the songs and perform all the actions. After the presentation, we played a game and then the kids served us cake.
For the long weekend, we went up to Oroville with my parents and my sister and her family. We had a lot of run relaxing, spending time with family and boating. Leah and Morgan fell off the tube for the first time. The tube went under the water and thankfully Morgan had prepared Leah for the possibility and she wasn't too scared.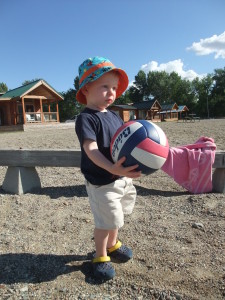 Leave a Reply