We drove up to Northern Ireland to see the Giant's Causeway. First stop was a local convenience store to pick up some Timmy's coffee.
Then it was off to the ocean to see some amazing rocks.
There are tens of thousands of naturally formed, interlocking rocks, mostly hexagonal.
We all enjoyed walking and climbing on the rocks.
It's hard to believe that these are naturally occurring. They are only in Northern Ireland and across the water in Scotland.
These were very large columns of the rocks.
Then we drove nearby to a rope bridge.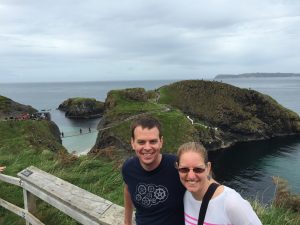 The ocean was so clear and such a magnificent colour.
It was an amazing last day to spend with our friends and see such amazing sights.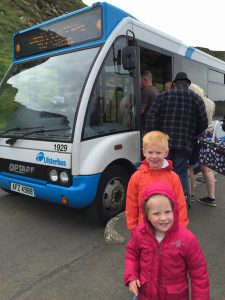 Leave a Reply