Though we weren't doing any big presents this year, I still wanted to do something special for all of Leah's grandparent's who absolutely adore her. On my parent's side, instead of exchanging Christmas presents we are putting the money towards a ski trip at Big White which is coming up very fast. Actually, we did do a $5 dollar present exchange which I totally stressed over. Try finding a gift that will suit my dad and my sister in law and everyone else in between. It is tricky… so after thinking of a few things and then going to the store and not finding them we arrived with a not so great gift and my mom found some caramels for us as well. We did the 'exchange' through a dice game where when you rolled a six you were able to pick a gift. It was fun and one of the great presents was cake mix (which was brought by my brother and sister in law, wrapped very nicely and picked by my brother who forgot that it was a gift he brought and what was inside). I hope he made her a nice cake. Wow, that was a long rabbit trail. Next year I will try not stress so much… sorry Morgan.
Anyways, I still wanted to get everyone something because of how much they love Leah so I decided on a photo calendar. Sounds simple but a little more work than what it seemed. I was happy with the outcome though, especially after seeing them open the gift. So here it is, month by month.
January


February


March


April


May


June


July


August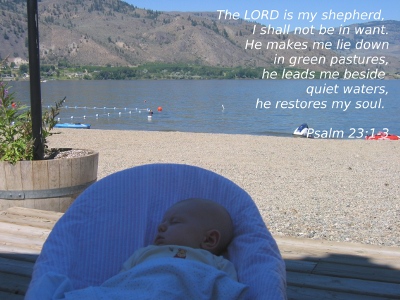 September


October


November


December

2 Responses to "Photo Calendar"



imagine – when your parents get to Dec. 09 they'll look back at how much Leah has grown since when those '08 pics were taken! your kiddo will probably be walking by then!




This is absolutley beautiful! Well done Sandy. I felt myself get a bit 'misty' as I scrolled though each month and read each passage.. I can only imagine how your parents reacted!
Leave a Reply